who we are
NATCO was founded back in 1988 to bring automotive excellence and quality products and services to Egypt. Over the years we developed strong partnerships with global names in the industry and we have established our own subsidiaries in a variety of industries, ranging from Mercedes-Benz dealerships, manufacturing spare parts services, car care, insurance, CSR, car lubricants and vehicle tuning.

Moreover we are establishing the 1st and main E-Mobility and EV hub in Egypt. Providing our market with up-to-date technologies in the automotive solutions.

Our vision, mission & values


Vision
Leading the innovation of sustainable integrated mobility solutions.

Mission
Committed to be a customer-centric organization that strives to deliver ultimate customer experience while providing continuous growth for our human capital, shareholders and making a positive impact on our community.

Values
Five values lie at the heart of our business, these values act as guiding principles for our daily activities. It's the way we do things around here.

A letter
from our ceo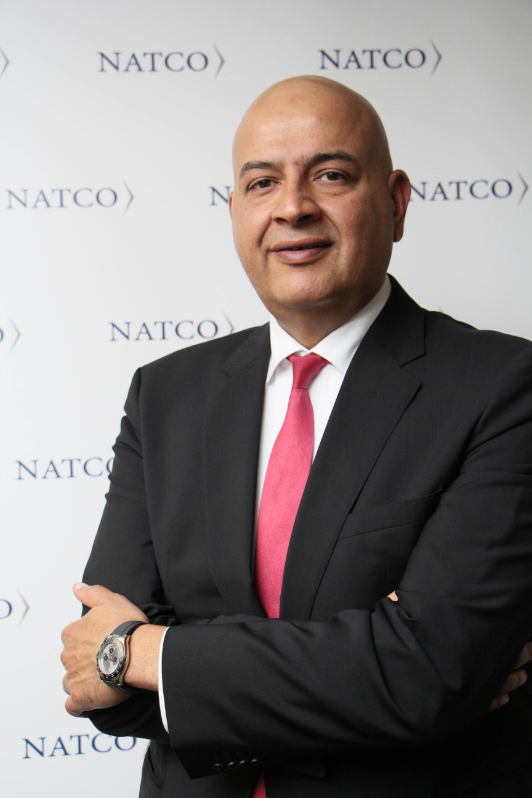 We all pride ourselves on working at NATCO, calling ourselves generational pioneers by nature, boasting 34 years of excellence through outstanding standards of service, that only match our aspirations to keep calling ourselves the best.

This status was conceivable only through a set of distinct values that we believe are the cornerstones of our business model, one that we continuously expand and grow with the years, to lead the innovation as Egypt's true integrated mobility solutions provider. To achieve this vision, we are always committed to be a customer-centric organization that strives to deliver the ultimate customer experience, while driving growth for our people and shareholders, creating a true impact on our sector and community.

Customers are at the heart of everything we work on at NATCO, across all our services and products. We understand that our services and products form a great part of our customers' lives, which they rely on greatly and have immense confidence in. We respect that, and we appreciate that. Therefore, we handle difficult situations with patience, care, and understanding of customers' viewpoints. Through this approach, we were able to achieve a remarkable 93% retention rate for our customers, with generations of customers' families dealing with all NATCO subsidiaries. Our ability to maintain such standards to our customers is only attainable by the skills and talents of all our people, which we work on developing constantly while adhering to our values, that enabled us to deliver consistent quality services that live up to our legacy and our customers' expectations.

Our people are the true immeasurable assets of NATCO, that's we prioritize the development process it requires to grow world-class talents. That's the main pillar of our star portfolio of services and products.

We strive at NATCO to maintain our customers' trust for more years to come, and further building our business model and portfolio, to become Egypt's biggest mobility solutions provider.

Yasser Saleh
CEO for Natco Group